RISC OS eXperience

Unfortunately cancelled for May 16.
Big Ben Club supports the strict but realy urgent government ruling aimed at slowing down fast COVID19 virus dissemination effectively.

For many years now the Big Ben Club has centred its activities around the RISC OS operating system. RISC OS was developed in the UK in the nineties, as a basic tool for home computers with ARM-processors and attached hardware, these being first introduced in the same period. RISC OS has proven to be a comfortable software package for the fast and low-energy ARM-computers, at that time far ahead of MacOS and Windows. Linux wasn't there yet.
While ARM-processors have conquered the world, ARM-powered desktop computers were less succesfull. In the first decade of our century production came to a halt, but worldwide hundreds are still in use.
And RISC OS? It is an open source system now, still under promising further development. Several variants have been adapted for recent equipment, while in ARM-powered hardware the special qualities come out best. Prominent among popular hardware that accomodates this nice OS is the space saving Raspberry Pi. And it's quite affordable too!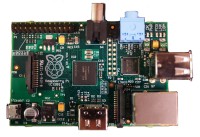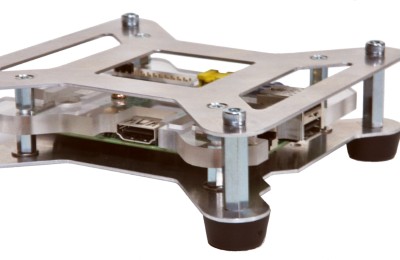 This year's Big Ben Club eXperience event will once more focus on the support of Raspberry Pi and RISC OS amongst Dutch users. Celebrating its 30th anniversary Big Ben Club has handed out RISC OS enabled Raspberry Pi's to it's longstanding club members. Nice aspect of a club like ours is the mutual support that members can offer in getting things going. All is usually supposed to work Plug and Play – but real life can be different and it's good to find a helping hand.
Fancy the Raspberry Pi but not a member of our club? No problem, we'll help you just the same. On the lookout for additional stuff? Or, got it all working and longing for a chat? Our show is open to all, please do come in!
Suppliers of related hardware and software are welcome as well. The venue is free, there's no commercial surcharge. The "Vuister" building offers good and flexible floor space capabilities. The main hall is alongside a free car park. Quite near is a suburban train station. Bus stops at entrance. Drinks at a fair price.